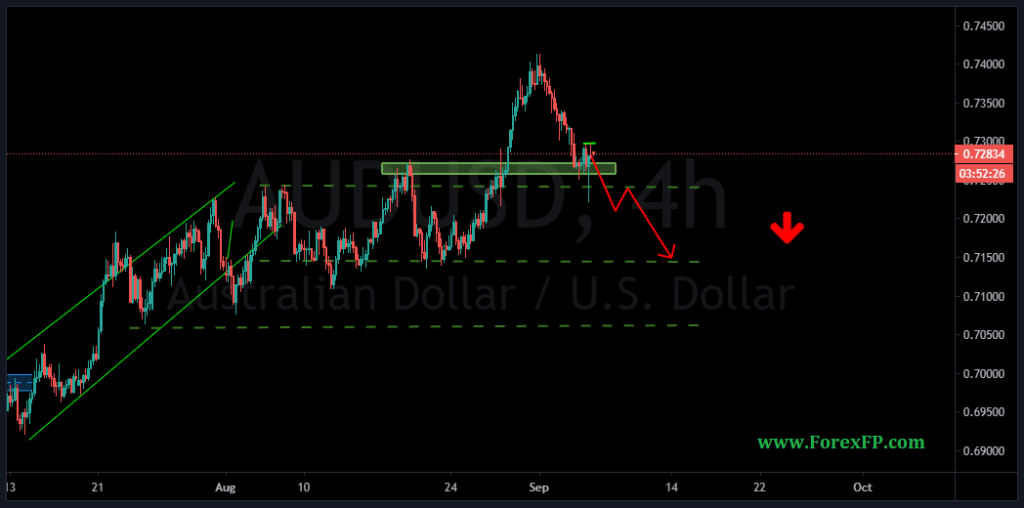 AUDUSD:
• AUDUSD been in an uptrend since mid-March 2020, but we may now be witnessing a downward reversal.
• Australia has official announced that it has gone into a recession (bad for AUD).
• The U.S. unemployment rate continues to decrease (according to the most recent NFP report) as more Americans are getting jobs (good for USD).
We will be waiting until price breaks past, and retests on, the ~0.72404 zone, to confirm a reversal (a new downtrend, in this case), at which point we will be looking forward to SELLING.